Acrylic Magazine Stand One Tier
Acrylic Magazine Stand One Tier, high capacity, A4 storage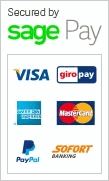 Acrylic Magazine Stand One Tier
This is a clear acrylic magazine stand made from 5mm thick material. Available as a single vertical storage unit, it is suitable for A4 portrait items only. The magazine or brochure holder is 127cm tall and both units are 26cm wide by 33cm deep.
The magazine stand allows you to display volume amounts of one item in a single compartment for visitors or customers to serve themselves. It is ideal for retail for special promotions and offers brochures and is also useful at trade exhibitions if you have more one set of literature for visitors to collect and take home. The product is deal for many sectors including universities, newsagents, travel and estate agents, retailers and tourist information offices, anywhere you want to store a large volume of brochures or magazines at one time.
It has a header tab so you can add an information poster. It is suitable only for indoor use.