Adjustable Black Floor Standing Snap Frame
Adjustable Black Floor Standing Snap Frame, choice of A4 or A3 poster size, ideal when a large sign is required at venues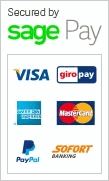 Adjustable Black Floor Standing Snap Frame
This is an adjustable black floor standing snap frame in which to display posters which can be A4 or A3.
This A4 black snap framed poster holder has a maximum height of 118.5cm while the A3 stand is slightly taller at a maximum height of 126cm.
This floor Standing Snap Frame is a versatile and very useful point of sale display piece that can be used for a variety of purposes and by many industries. You can use it to display menus, queues or directional signage for your visitors and customers, making it a valuable addition to your repertoire of signage retailers, restaurants, hotels, leisure centres, schools and exhibitions.
The poster display part can be tilted and is suitable for portrait or landscape documentation. It is very fast and easy to change over your graphics and information.