Adjustable Menu Holder A4 A3
Adjustable Menu Holder A4 A3, silver frame, front loading, portrait or landscape format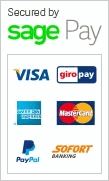 Adjustable Menu Holder A4 A3
This is a height adjustable menu stand available in either A3 or A4 sizes, in portrait or landscape. There is an easy to adjust height mechanism and it is also very simple to change orientation from portrait to landscape.
The snap frame display has rounded corners and an anti glare cover which protects the displayed materials. The display frame can be tilted up to 90 degrees so that the frame can be seen as easily as possible.
The A4 stand has a height adjustment of 865-1205mm in landscape and 910-1250mm in portrait. The A3 version extends from 910-1250 in landscape and 970-1310 when portrait is selected.
It is suitable to display menus at the entrance area or in a showroom where it can display product features. The frame has rounded contours to eliminate sharp edges and has a hidden steel plate in the base for additional safety and stability.