Double Sided Information Board
Double Sided Information Board, 1 full size poster, or 1 x A1 or 2 x A1, black or silver frame. Suitable for indoors only.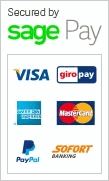 Double Sided Information Board
This is a large freestanding information board for retailers, exhibitions, events, and hospitality. The stand enables double sided advertising or information on a large scale and there is a choice of three formats for extra flexibility.
Choose from a frame with one A1 poster frame, or two A1 poster frames on one large 50cm wide by 170cm poster which fits the full frame. This gives you the choice of two sizes where you have only 2 posters options per stand and one which gives you four poster options on the stand.
Suitable for indoors only.
The frame colour is silver or black, and there are clear protective sheets on both sides of the frame to protect the contents.
The frame is top loading with a channel made from aluminium which is 5mm thick and can hold standard poster paper. All posters are held in portrait format only.
The height of the from varies from 159.6cm for 1 A1 board, 182cm for 2 A1 boards and 172.3cm for the full length single board.