Floor Standing A2 Poster Display
Floor Standing A2 Poster Display , satin silver finish poster display 2 A2 frames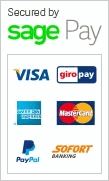 Floor Standing A2 Poster Display
This is a modern stylish aluminium floor standing display that is perfect for foyers in hotels, cinemas, sports centres where a large sign is required.
It consists of two A2 literature sleeves which are made from acrylic and enable posters to be displayed in or double sided formats.
The frame is very tall at 2 metres and 600mm wide, taking an A2 graphic of 594mm wide by 420mm high. The frame is finished in satin silver, and the poster holders are held in place by quick fit tensioned cables so that they float or hang within the frame.
The unit is easy to assemble and is supplied complete with adjustable feet which enable it to be set up on floors which are not completely level as the feet can be adjusted to take account of any variations in the floor. Ideal for older buildings.