Freestanding Poster Holder
Freestanding Poster Holder, modern design, stable, 4 sizes, silver only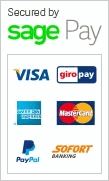 Freestanding Poster Holder
This is a freestanding poster holder, set on a frame which is 1180mm tall. It is available in four sizes which are A2 (420x594mm), A1 (594x841mm), 508x762mm or B2 (500x700mm).
The snap frame is easy to open and reload information and has a magnetic cover sheet to protect the contents.
The stand is made from silver anodised aluminium and is 549mm wide and sits on a square base 380mm.
It is easy to assemble and unassembled. The modern convex design provides maximum visibility of the poster. The stand is 8kg in weight. This a sturdy well balanced sign and is ideal for use at exhibitions, or trade shows, or in-store promotions. It is perfect as a sign at an information point.