Indoor Showcard Stand Floorstanding
Indoor Showcard Stand Floorstanding.6 colours, extends from 83cm to 151cm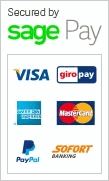 Indoor Showcard Stand Floorstanding
This is the largest of the Indoor Showcard Stands and is made with a steel base, to provide stability when in use.
The central pole, which is adjustable, is manufactured from aluminium tube, and increases the versatility of the unit as it can be from 83cm tall up to 151cm at its maximum extension.
The show card or poster frame is made in high quality rugged plastic, and in either A4 size or A3 frame size formats
The frame is available in five colours which are red, blue, green, black and white and the large frame displays your poster, pictures or data very clearly and cleanly as the poster stand is very clean and unfussy.
There is a matching desk top or counter top unit available in the same styling, so you can coordinate your signage throughout your venue.
PVC sleeves to hold your images are supplied separately.