Modern Floor Standing Poster Display
Modern Floor Standing Poster Display, top quality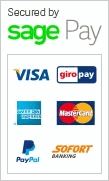 Modern Floor Standing Poster Display
This is a stylish modern poster holder with a magnetic graphics holder in A4 landscape or portrait. It is 1650mm high, 540mm wide and 350mm deep, with an A4 graphics area of 210mm by 297mm.
Clear acrylic panels and tensioned chrome wires support the graphics which appear to float in the centre of the frame. It is ideal for corporate foyers, hotel lobbies, or at conferences and events to display menus, information, show event timings etc.
Brochure holders can be added to the frame in either A4, A5 double and 1/3 A4 in clear acrylic without spoiling the clean lines of the display unit.
This is a stunning unit of the highest quality which will grace any environment as well as providing useful information.