Outdoor Adjustable Showcard Stand A4 A3
Outdoor Adjustable Showcard Stand A4 A3, up to 51cm tall, weighted base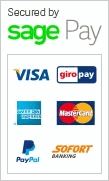 Outdoor Adjustable Showcard Stand A4 A3
This is an Outdoor Showcard Display Stand which is available in A4 or A3 only.
The showcard frame is made of plastic, with a choice of Black or Green frames only. Posters can be display in portrait or landscape format. It is advisable to use laminated display material for outdoor use. Other colours can be made to order, just ask for more information.
The outdoor showcard or poster stand is adjustable in height from 33cm to 51cm. The base is 20cm by 16cm by 0.6cm. It has a metal plate installed to provide extra stability in use, particularly outdoors in adverse weather or in heavy pedestrian traffic. The weighted base is less than 0.5kg so it is still easy to move around when in use.
It is lightweight to handle weighing in at less than 500gm
The aluminium pole attached to the adjustable show card stand can be locked in position. The plastic frame and T-piece are made from extremely durable plastic which is very difficult to damage.
PVC sleeves to hold images or graphics can be supplied as a separate item.