Portable A4 Brochure Stand
Portable A4 Brochure Stand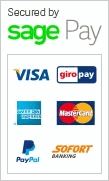 Portable A4 Brochure Stand
This is a portable A4 display stand which has a collapsible waterfall design.
It is 1400mm high when extended, with a width of 240mm and depth of 300mm.
There are five A4 display pockets made from grey steel encased in a black frame. The pockets are punched with holes to make them lighter and easier to move when in use but retaining their strength and durability. The pockets or shelves have a large storage capacity and are ideal for display literature, annual report and accounts, company reports.
The portable display stand is supplied with a padded carry case for use in transit.
While the unit is ideal for meetings and events, it is also very useful in office reception areas and foyers, including medical and dental practices, estate agents, wherever you have an information display requirement.