Portable A5 Zig Zag Leaflet Stand
Portable A5 Zig Zag Leaflet Stand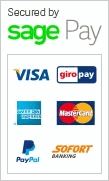 Portable A5 Zig Zag Leaflet Stand
This is a collapsible shelving frame, Zed shape, with a sturdy flat base. The frame lifts up to full height of 1330mm and then folds down flat, so that it can be transported.
It is 210mm wide and 285mm deep and has six shelves which are A5 in size. The shelves enable double sided display of information. The flat base is very stable when in use or not.
Each shelf can hold a stack of information up to 3.5cm thick.
Stablecroft has other literature and brochure stands which can fold down for transportation so there are other options if you require a portable information display unit to take to venues and events. Most items are available on a short lead time.