Showcard Sign Stand With Round Base
Showcard Sign Stand With Round Base, with a frame in A3, A4 or A5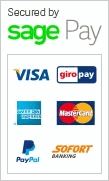 Showcard Sign Stand With Round Base
This is a Showcard Sign Stand with a grey circular base. This is one of the smaller stands which can be used as either a small floor standing unit, or a table top one.
When fully extended it is 62cm tall, excluding the frame, but it can be reduced in size to 32cm, and the frame can be fitted either in landscape or portrait format.
The frame is available in five colours and three sizes, the smallest being A5 in red, green, white, black, or blue, then A4 in the same colours and up to A3.
This enables the Showcard Sign Stand to be used for many purposes at the same venue or event, making it very flexible particularly when you need to use the same items in all rooms.