Tiered Acrylic Magazine Holder
Tiered Acrylic Magazine Holder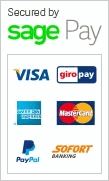 Tiered Acrylic Magazine Holder
This is a tiered magazine stand made from 6mm thick clear acrylic. Available in either two or three tier format, suitable for A4 portrait items only. The two tier unit is 118cm tall (128cm three tier) and both units are 31cm wide by 40cm deep.
The magazine stand allows you to display volume amounts of one item, or up to three at a time, whatever your requirements. Also useful at trade exhibitions if you have more than one set of literature for visitors to collect and take home. Each shelf is angled slightly to provide the ideal viewing position for the data, and it is a versatile display product ideal for many sectors including universities, newsagents, travel and estate agents, retailers and tourist information offices.
The acrylic is polished for a perfect finish and the unit is suppled unassembled.