Desktop Lanyard Stands - 24 Hook
The J4-12 is a desk top lanyard tree or lanyard stand, which offers you two tiers of hanging space, each with 12 hooks on which to organise and display your lanyards for your conference, seminar or other event.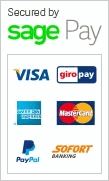 Desktop Lanyard Stands - 24 Hook
Lanyards can be a real problem at conferences and events. You are busy, you have hundreds of them, they are bulky, where to put them, particularly if you have different lanyards, maybe by colour or text printed, for different delegates or visits.
Here is the solution - your lanyards are off the desk, out of the way, hanging nicely on the 24 hook lanyard stand, you can have as many as you need, for each registration desk, or for different types of lanyards.
No more scrabbling around on the floor picking them up when they have abseiled off the desk and spread themselves everywhere.
The J4-12 has two tiers of hooks with 12 per tier, you can use one or both tiers, and vary the height of them.
It comes flat pack, you just assemble and unassemble it at the end of your conference seminar or symposium.
Its basic statistics? Height is 33 inches (83.8cm) with a diameter of 18 inches (46.5cm).
Use it once and you'll wonder how you managed before.