Floor Standing Lanyard Tree - 32 Hooks
Floor Standing Lanyard Tree - 32 Hooks to display your lanyards, metal chains, wrist bands - perfect for large conferences, meeting and events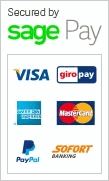 Floor Standing Lanyard Tree - 32 Hooks
The J11-32 is one of Stablecroft's range of floor standing lanyard carousels, available in either white or black, with or without castors so that it is easy to move around at your venue.
Standing at 168.5cm or 5ft 6 inches, the floor standing carousel for lanyards has 4 tiers, each of which has 8 hooks - the hooks or prongs are 6 inches long (15cm).
If you are organising a large event and have to transport, display or hand out lanyards to your event delegates, you will know how much mess lanyards can make at registration. They take up a lot of space and often have a life of their own, throwing themselves of the registration desk, usually taking your conference name badges or conferences packs with them!
Here is an ideal solution to this problem, you can hang them on lanyard carousels, using a different carousel for Delegates, Exhibitors, etc, to make it even easier. They are out of the way and the lanyard carousels can be located where they do not interfere with the movement of your visitors through the registration process. The floorstanding lanyard display units come complete with castors so they can be wheeled around easily at venues.
Stablecroft Conference Products have many products designed to make your life easier - such as our badge trays - if you want a tidy registration area, check them out.