Funky Neon Pencil
Funky Neon Pencil, 4 bright colours, with eraser and 1 colour print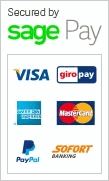 Funky Neon Pencil
This is the Funky Neon or Fluorescent pencil, which is supplied in a rounded shape, complete with an eraser, and available in a choice of 4 colours. Select from neon green, neon orange, neon pink and yellow to add a splash of colour to your office, your diaries or notebooks which we can also supply.
The pencils can be overprinted on the barrel, with a print area of 45mm wide by 15mm high. The Funky pencils are 7mm wide by 187mm long and are great fun. We have some neon coloured notebooks and diaries which they will complement perfectly.
Or if you need the pencils for a conference or event, add a neon lanyard to your badges to add extra colour to your proceedings.
The prices quoted include a 1 colour print to 1 position excluding set up charge of £25.00