Floor Standing Reference Display Unit
Floor Standing Reference Display Unit, with pockets in which to display information for delegates and visitors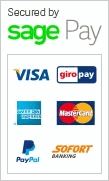 Floor Standing Reference Display Unit
Floor Standing Reference Display Unit which is made from heavy duty aluminium pole mounted onto a steel stand, with an added table top reference carousel where you can display brochures and other information.
Available in three colours which are black, red or grey, the flip through pockets are excellent to display key data, such as product information, joining instructions, anything you need to be read, but which you might want to position in different areas of your venue.
Each of the floor standing reference display units is supplied with ten PET pockets and each pocket can hold two brochures or other data you may wish to use.
As the stand is heavy duty, it cannot be easily knocked over, which is ideal in crowded and busy environments.