Americano Grande Thermal Mug
Americano Grande Thermal Mug, capacity 350ml, with moulded handle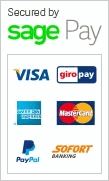 Americano Grande Thermal Mug
This is an Americano Grande Thermal mug which has a diameter of 95mm and a height of 165mm, and a capacity of 350ml. It is made in the UK, with double walls and ideal for branding. The handle is moulded are part of the mug inner for added stability.
The Americano Grande mug can be washed in the top rack of your dishwasher and is ideal for repeated use, showing your branding and message.
There are various branding options:
Option 1 has a black or white internal layer and handle with a choice of colour coordinated outer layer. The outer layer and lid can be made in 21 colours. If you prefer a translucent outer layer, there is a choice of 8 colours.
Option 2 has a wide mix and match choice, with a choice of colours for the internal layer and handle, lid or outer layer in any combination of 21 colours.
Minimum order 120 off £6.37, 240 off £5.80, 960 off £5.31