Cardboard Badge Trays
Cardboard badge tray provides a solution to the transportation and display of conference name badges. Supplied flat pack, just fold together. Each tray has a capacity of 50 name badge holders.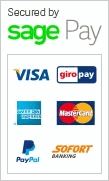 Cardboard Badge Trays
Stablecroft Conference Products are manufacturers and suppliers of both metal and cardboard badge trays, ideal for badge transport.
The cardboard trays are lightweight, supplied flat pack for easy storage. They are ideal for very large events, as they are low cost, and their light weight also enables them to be used economically at overseas events.
Each tray will hold 50 conference name badges - they are extremely flexible as the cardboard melds itself around the ID badge, so that it can accommodate badge holders which are thick or thin. We have rarely found a conference badge that will not fit.
The trays can be turned upside down and shaken, the name badges do not move. We also supply a Badge Box which will hold 3 of the cardboard badge trays, giving it a capacity of 150 name badges. It will stand up to being send direct to venues by couriers.
Despite being made of cardboard, many of Stablecroft's customer use and re-use these trays multiple times, while others use them once - it's up to you.
Always in stock on a next day service if ordered by 1300.