Clear Acrylic Suggestion or Ballot Box With Header
Clear Acrylic Suggestion or Ballot Box With Header, high quality polished acrylic, high capacity, ideal for surveys, competitions, collection of data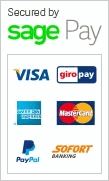 Clear Acrylic Suggestion or Ballot Box With Header
One of Stablcroft's table top acrylic suggestion or ballot boxes, the header gives you the option of adding a logo, name, a message, or instructions so that your intended audience will use the suggestion or ballot box, and optimise our results.
The box is ideal for collecting suggestions, or ballots or competiton entries, from whatever your audience may be. It may be important for you to question your guests, or staff, or visitors, so the use of a suggestion or ballot box makes it easy.
The clear acrylic box is obviously not suitable for confidential data, but we can also supply coloured boxes where the contents cannot be read by any passers by.
Have a look at our full range - we can also customise some of the boxes if they don't exactly meet your needs.