Clear Acrylic Suggestion Box
Clear Acrylic Suggestion Box complete with an A5 pocket and an integrated message holder on the front panel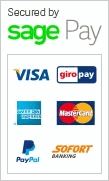 Clear Acrylic Suggestion Box
A clear acrylic suggestion box from Stablecroft, one of our range of acrylic suggestion boxes.
This one has an A5 leaflet holder on the left hand side of the suggestion box and the front panel has an integrated holder where you can place a message sheet.
The suggestion boxes slot is 110mm long by 8mm wide. It is 310mm high and the container is rectangular, 223mm wide by 205mm deep.
Available usually from stock, on a next day or 2-3 day courier service.
Ideal for collecting and recycling conference badges at the end of events or for collecting business cards.
This clear acrylic suggestion box is just one of the many ballot and suggestion boxes available from Stablecroft Conference Products.