Suggestion Box Black Metal
Suggestion Box Black Metal, one size, suitable indoor outdoor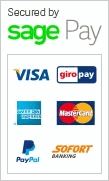 Suggestion Box Black Metal
This is a metal suggestion box which can be used outdoors as well as indoors. It is made from steel with a black powder coating finish and is 215mm tall by 181mm wide and 150mm deep.
The slot for posting data is 121mm long by 5mm wide and there is a document pocket which is 178mm wide by 120mm high and 111mm deep. The document pocket is ideal for holding cards to be completed and pens if required.
The metal suggestion is lockable and is supplied with two keys and a set of adhesive labels which can be used on the front of the unit to give instructions such as Suggestions, Key Drop or other messages – 25 of various labels are included.