Swivel Clip And Pin Name Badge
Swivel clip and pin name badge, 90x58mm, with rotating welded clip, stock item with fast delivery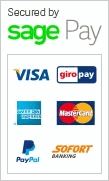 Swivel Clip and Pin Name Badge
The swivel clip and pin name badge from Stablecroft offers the ultimate in flexibility when it comes to providing badges for your conference delegates, speakers etc.
The combination swivel clip and pin name badge not only fulfils the function of a standard non rotating pin and clip name badge - our best seller - but adds the option of a 360 degree swivel so that the badge can be affixed to garments which are difficult to deal with - such as delicate fabrics, no lapel, no pocket. The swivel clip and pin name badge can handle this easily, as you can move the clip to any position so that you can clip it to blouse linings etc.
It is particular useful for female delegates who may not want to use a safety pin badge on a silk blouse, or voile fabric but still need to wear an identify name badge at your conference meeting or event.
The swivel clip and pin name badge is slightly larger than a credit card, and matching paper inserts are supplied in white or a multitude of colours, all on A4 perforated sheets which can be printed on in-house, with an inkjet or laser printer.
If you want to add the finishing touch, you can add a conference ribbon so that your VIPs can be clearly identified and spoiled!
Or you can add a transportation system, by using our badge trays in metal or cardboard, or our badge carry case. Whatever you need just ask.