A3 Landscape Twin Leg Frame For Posters
A3 Landscape Twin Leg Frame For Posters, takes a graphic 42cm by 29.7cm, with a easy close mechanism, height of the unit is 120cm with a rectangular base, rounded corners on the graphics frame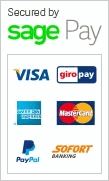 A3 Landscape Twin Leg Frame For Posters
This is a wide format landscape frame for posters and graphics, which has twin poles rather than one central pole, which makes it extremely sturdy and stable.
It can accommodate a graphic which is 420mm by 297mm, and the frame has a snap shut front opening mechanism, which makes it very easy to open and close, ideal when you have to change graphics several times at a conference or event.
The poster or graphic frame has rounded corners for extra safety, and the base is nice and wide at 42cm by 30cm, again this makes it difficult to knock over so ideal for thoroughfares with lots of people passing through.
It is quick and easy to assemble and the A3 landscape format of the frame makes it very easy to read the data enclosed within it.