Freestanding A4 Catalogue Dispenser With Or Without Header
Freestanding A4 Catalogue Dispenser With Or Without Header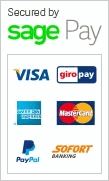 Freestanding A4 Catalogue Dispenser With Or Without Header
This is a free standing A4 catalogue holder which is supplied with or without a header in which to display a graphic.
The A4 material is displayed in portrait orientation, and is held in a clear 3mm polycarbonate display shelf which is extremely robust.
The central pole or leg is made from silver anodised aluminium and is set into a moulded silver plastic base plate which has an internal steel place to increase stability.
The overall size of the freestanding A4 catalogue holder is 100cm in height, with a width of 25cm and depth of 35cm.
The unit displays and dispenses literature to visitors, customers and delegates in a very neat and professional manner, as the backward tilt of the literature holder prevents spillage and it also enables the material to be easily read by passers by.
The unit is supplied with or without a built in A4 portrait header card which enables more information to be displayed.