A3 Snap Frame Poster Display
A3 Snap Frame Poster Display, silver anodised stand, portrait or landscape frame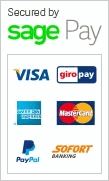 A3 Snap Frame Poster Display
If you are organizing meetings and events at venues or in the office, signage is very important to prevent delays and ensure that visitors or delegates can find the places and information they need easily and quickly.
This is a silver stand in anodized aluminium with a heavy base which increases stability, particularly in busy locations. It is 107.5cm tall, with a width of 32.6cm and depth of 24.5cm. The frame is designed to hold A3 posters in either portrait or landscape orientation.
There is a protective pvc cover and it is ideal as a menu holder or general information sign. It is to snap open and shut the frame to change the information content as regularly as you require. Smart and stylish, perfect to display information and instructions.