A4 Freestanding Sign Holder - IPost 100
A4 Freestanding Sign Holder - IPost 100, A4 indoor sign holder 1300mm tall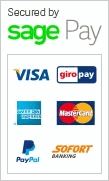 A4 Freestanding Sign Holder - IPost 100
This is a free standing A4 sign holder which has an easy to use snap shut frame. It can be used in either portrait or landscape format, and is ideal as a menu display sign or to give directions at a venue.
It is 4.25kg in weight, and is 1300mm tall by 330mm wide and 250mm deep. The front loading snap frame is very easy to use, when changing over display information. The base is very stable, and it is supplied as flat pack. It is easy to assemble.
This is a simple sign holder, if you require one with extra features such as shelves and brochure holders, we have many with these options in a choice of sizes to meet your requirements.