Curved A4 Free Standing Info Holder
Curved A4 Free Standing Info Holder, aluminium frame in silver with acrylic insert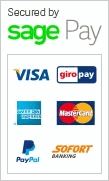 Curved A4 Free Standing Info Holder
This is a stylish curved A4 notice board made from brushed aluminium with an A4 acrylic poster holder. The curved design is sleek and chic and a change from the from the standard shapes available.
It stands 1130mm high, with a width of 260mm and depth of 350mm. The base is 250mm wide and 350mm deep and is made of silver mdf.
The unit is quick and easy to assemble and is ideal as a menu board holding an A4 image. Suitable for indoor use only.
This is just one of the many poster display units which we can supply. We can provide them with brochure and leaflet holders as freestanding units, and have a range of counter top signage as well.