Floor Standing Poster Holder A1 or A2
Floor Standing Poster Holder A1 or A2. doubled sided option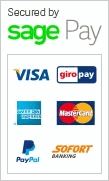 Floor Standing Poster Holder A1 or A2
This is a silver powder coated frame with choice of A1 or A2 poster frame, which can be used single or double sided.
Standing at 1525mm tall, the round base is heavy and stable. The A2 frame has a base which is 480mm wide by 350mm deep, the A1 size is slightly larger. The poster frame size is 420mm by 594mm in A2 or 595mm x 841mm in A1 format. The visible graphics area is slightly smaller, 392mm by 566mm in A2 or 566mm by 813mm in A1.
Each frame has two plastic poster covers and a blackout sheet which sits between posters if you are using it in double sided format to prevent images from showing through from front to back or reverse. The posters slide in for easy access.