Free Standing Leaflet Poster Display
Free Standing Leaflet Poster Display, show posters, magazines, brochures or leaflets in one stylish modern display stand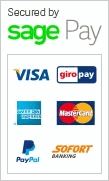 Free Standing Leaflet Poster Display
This Free Standing Leaflet Poster Display unit is an extremely flexible and versatile display products. It can accommodate multiple items in one display item, so you can show posters, literature, magazines, or leaflets, all in the same stand!
This style of display is great for furniture stores, car show rooms, hospitality events, exhibitions and many more events where you need to display a graphic or poster but also have items on display for visitors to pick up as they go.
There is a choice of either a single sided poster snap frame or a double sided poster snap frame. The chosen frame comes with a shelf for your leaflets, magazines or brochures, meaning you can not only advertise, but people can also take something away from your display. The unit can be built upon and can hold up to 8 shelves. The stand has a very smart and stylish silver powder coated finish, and the poster frames have a clip frame mechanism so that you can change your poster frequently and easily without having to take the display apart.
The stand is 54cm in width, 185cm tall and 45cm deep.