Show Card or Poster Stand With Heavy Round Base
Show Card or Poster Stand With Heavy Round Base, with frame sizes in A2, A3 or A4, and 5 colours to choose from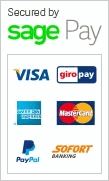 Show Card or Poster Stand With Heavy Round Base
This is a Show Card or Poster Stand which has a heavy round base, which makes it very suitable for areas with major footfall as it cannot be easily knocked over.
There is a choice of frame sizes in A2, A3 or A4, and there are five colours to choose from including red, green, white, black and blue.
It can be adjusted up to 1.7metres tall to increase visibility at your meetings and events. The chromium plated tube has a minimum height of 1000mm and a maximum height of 1700mm. Your chosen frame then sits on top of this to add extra height, making this sign very easily to see and read.
The frame can be mounted in both portrait and landscape which makes it very flexible.