Cardboard Desk Top Ballot Box
Cardboard Desk Top Ballot Box with an overall size of 24cm x 28cm x 20cm. It has a wide slot in the top and is supplied flat pack.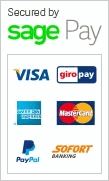 Cardboard Desk Top Ballot Box
A low cost ballot or suggestion box with a wide slot, making it very flexible in terms of the items that can be posted through it.
The cardboard ballot box is supplied flat pack and is easy to assemble.
If you need to recover name badges at your conferences, meetings and events, you can use this to encourage your delegates to hand in their badges at the end of proceedings.
Similarly, it is useful for surveys, for all sorts of purposes. Or competitions, whether at conferences meetings and events or in retail environments. Also ideal for use by doctors, vets, dentists in their waiting rooms.
We have larger versions of cardboard ballot box, and an extensive range of acrylic ballot or suggestion boxes.