Collection Box with A5 Poster Holder
Collection Box with A5 Poster Holder, made in clear acrylic, with a landscape A5 card header, slot size 112mm x8mm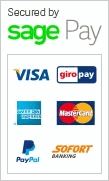 Collection Box with A5 Poster Holder
This collection box is made from tough clear acrylic, and is for free standing use only.
The box dimensions are 120mm high by 220mm wide by 125mm deep, with a slot of 112mm x 8mm.
An A5 landscape card holder is fitted to back of the collectox, so that a card can be loaded displaying whatever information is required.
Ideal for collecting business cards, raffle tickets and small items at meetings and events.