Swivel Clip Badge for Conference Delegates
Swivel clip conference badge, 90x58mm, is a stock item, available on a next day service. In the rare event it is out of stock, the swivel clip and pin badge can be substituted. Boxed in 50s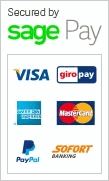 Conference Badges with Swivel Clip (Boxes of 50)
Available in boxes of 50, these badges measure 90mm wide x 58mm high (roughly the same size as a standard credit card) and are designed to be used with badge paper inserts, which are supplied on A4 perforated sheets, 10 badges per page. The fitting is welded to the badge so will not disloge.
The clip affixed to the rear of these badges incorporates a swivel mechanism so that the badge can be turned 360 degrees to enable it to be fixed to lapels of delegates to business meetings and conferences. It is very useful for ladies garments where there is the risk of damaging the material, or there isn't a lapel or obvious place to fix the badge.
We also supply this size and style of badge with a swivel clip and pin for extra versatility.