Custom Event Badge Ribbons and Name Tag Ribbons
Custom ribbons, made to measure for your conference name badges, with double sided tape to adhere to your name tags.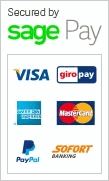 Custom Badge Ribbons
Stablecroft are producers of custom badge ribbons which adhere to your conference badges and name tags. They are manufactured using a special ribbon which will hold its shape, and have double sided tape attached to the front or reverse of the ribbon so you can adhere them to your delegate badge.
The custom badge ribbons can be made in as small or large a quantity as you require. Our standard sizes are 90-100mm wide - but we can change this for you - and the drop is usually 50mm. We can produce both horizontal and vertical custom badge ribbons and our lead time is very short.
Ribbons can be made in a range of colours. The most common colours are white, royal blue, red, pink, orange, yellow and green, but other colours are available with a longer lead time. Wording can be customised to cover any event, these are just a few of the wordings we have provided recently.
2nd Year Attendee, Accompanying Person, Advisory Board, Advisory Panel, Alumni, Art Show, Ashamed of My Tribe, Artist, Awards Team, Award Winner, Board Member, Chair of Accreditation, Chair of Communication, Chair of Dep. Accreditation, Chair of Education, Chair of Local Organising Committee, Change Maker, Chocolate Expert, Concierge, Consistent Diamond Star, Consistent Emerald Star, Council Member, Dealer, Diamond Star, Donor, Dragon Ladies, e-learning Committee, Executive Committee, Exhibition Only, Exhibitor, Facilitator, Faculty Member, First Time, Flying Solo, Former Board Member, Future Sales Director, Geek, Gopher, Green Room, Group Chair, Guest, Honorary Member, Honorary Secretary, Honorary Treasurer, Hosting Partner, Immediate Past President, Industry Rep, Invisible Disability, Invited Speaker, Judge, Keynote Speaker, Local Ambassador, Local Organising Committee, Moderator, New Attendee, New Chocolate Expert, Newletter, No Photo, Ops, Organising Committee, Outstanding Contributor, Past President, Patron Sponsor, Pearl Star, Plenary Speaker, Post Graduate Committee, President, President Elect, Press, Prize Winner, Professional Development Committee, Programme, Rebel, Research Committee, Reserved Seating, Ruby Star, Saphire Star, Scientific Committee, Secretary General, Serial IFCer, Shortlisted, Simulation Committee, Society Board Member, Speaker, Sponsor, Staff, Story Tellers, Student Member, Super Networker, Survey Committee, Symposium Chair, Theme Panel Member, Travel Grant Awardee, Treasurer, Up For A Drink, Vice President, VIP, Volunteer, Workshop Facilitator