Floor Standing LED Poster Holder
Floor Standing LED Poster Holder, portrait or landscape, black or silver, holds A3 or A4 graphics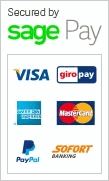 Floor Standing LED Poster Holder
This is a stylish Floor Standing LED Poster Holder, which is available in silver.
The holder with take an A3 or A4 graphic which can be shown in either portrait or landscape view. The energy saving LED Illumination will make your poster stand out at your meetings and events. The stand is 125cm tall or 49inchs, and the circular base is 37cm or 14.5 inches in diameter.
The LED illumination can be switched on or off as required to save energy.
A very modern and stylish poster holder, it will be perfect in any venue to show off your products or provide instructions to your guests and visitors. It is particularly useful if your event is in the evening, or the room is dark, as the lit frame makes your material stand out.