Tiered Freestanding Leaflet Dispenser
Tiered Freestanding Leaflet Dispenser, with options, 36cm wide by 120cm high by 36cm deep, powder coated unit in grey with oval base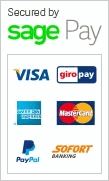 Tiered Freestanding Leaflet Dispenser
This is a tiered freestanding leaflet dispenser which is ideal to hold data for delegates at meetings and conferences.
There are four options to choose from, A5 portrait with 3 or 4 tiers, or A4 portrait again with 3 or 4 tiers in the leaflet holder.
Available only with a grey powder coated base and stem, the leaflet holders are mounted onto the pole and are made of clear styrene.
The overall size of the unit is 36cm square base with rounded corners, and a height of 120cm.
We can also provide another model which has a 1/3 A4 size leaflet or brochure holder in 3 tiers if this is more suitable for your event – it has a rectangular base which is 35cm by 50cm but is otherwise identical.