Large Adjustable Retail Sign Holder
Large Adjustable Retail Sign Holder, stainless steel 850mm to 2200mm graphic size 510 x 690mm portrait or landscape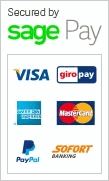 Large Adjustable Retail Sign Holder
This sign holder is freestanding with a wide range of height adjustments from 850mm to 2200mm making it very flexible in use. It is made from high quality stainless steel in a silver finish.
It can display a poster or graphic which is 510mm by 690mm in portrait or landscape orientation. The graphic holder also tilts for extra versatility and ease of viewing.
The display unit can be used indoors or outdoors and is ideal for showrooms, shows, museums, hotels, schools, retail outlets – anywhere you require to display information.
It is very stable and weighs 13.5kg. The heavy duty robust base make is perfect for crowded and busy areas or where floor space is limited. Its simple stylish design enable it to fit into all kinds of settings, modern or retro.