Freestanding Poster Or Menu Board
Freestanding Poster Or Menu Board, in A4 or A3 sizes, portrait or landscape, height 130 to 150cm, heavy base for stability, can add a leaflet dispenser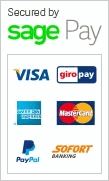 Freestanding Poster Or Menu Board
This is a poster or menu board which is available in either A3 or A4 size.
Silver only, with a heavy convex base to give excellent stability.
The frame which holds the graphics can be adjusted to be used in both portrait or landscape formats.
There are two fixed heights of 130cm for an A4 unit or 150cm for an A3 format poster board.
If you need to display brochures or other material with the poster or menu board, you can add an optional leaflet dispenser in A4 size, which fits onto the central pole, two can be added, one on either side.
This sleek modern sign is ideal for smart modern venues or offices. The graphics frame is unobtrusive and does not detract from the media displayed in it, so it is clear and easy to read at all times.