Floor Standing iPAD Holder With White Frame
Floor Standing iPAD Holder, white frame, lockable, can be secured to floor if required, tilt facility for multiple viewing angles,cable routed in rear of post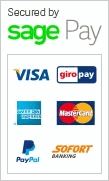 Floor Standing iPAD Holder
The Floor Standing iPAD Holder which is lockable and is suitable for iPAD 2, 3, 4 and Air. The iPAD holder is 70cm high and can extend to a maximum height of 110cm. The base has a foot print which is 44cm by 35mm and the unit weights 4.5kg.
The head of the unit can tilt so you can adjust the viewing angle, and the unit is nice and tidy as cables are routed up the rear of the central post, so out of view.
For extra security, the floor standing iPAD holder can be secured to the floor to prevent it being knocked over, fitting are supplied for this purpose.
We can also supply a floor standing and desk or counter top holder for tablets.