Key Fobs or Key Rings Heart Shaped
Key Fobs or Key Rings Heart Shaped, wide choice of colours, in leather and faux leather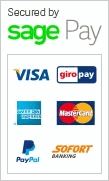 Key Fobs or Key Rings Heart Shaped
Stablecroft can provide a wide range of key fobs and key rings which can be personalised with logos and text. There is a huge colour choice as well as many shapes and formats.
There is a choice of bright zingy colours as well as more subdued traditional hues.
Here is the range of key rings or key fobs in rectangular format. Many other shapes are available, such as rectangular, square or oblong or heart shaped in this case.
Colours include pink, ochre, tan, shades of blue or green, orange, yellow, white and purple.
The keyrings are made in leather and faux leather and we have many folders and diaries to match.
Ideal as a giveaway item at trade show, sales conference or meeting. Just ask for a quotation