Paper Inserts - Custom - Printed
Paper inserts custom, supplied on A4 sheets perforated and printed to your specification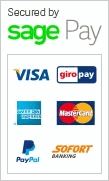 Paper Inserts - Custom - Printed
Stablecroft have a wide range of standard badge paper on A4 perforated sheets of 120grm paper which are supplied 10 per page, 8 per page, 6 per page, 4 per page etc.
Sometimes our customers have a non-standard name badge size and require custom badge paper to be produced on A4 format, so that they can carry out in house printing of logos and delegate names.
We can supply our custom paper inserts sized to your specification. They can be provided on unprinted A4 perforated sheets, or with logos already pre-printed. We can also pre-printed delegate names so that all you need to do is put them in your badges.
If you are very busy and need some help with your name badge production, we can help with your badge paper even if your badges are a non-standard size.