Large Cube Suggestion Box in Clear Acrylic, Lock Optional
Large Cube Suggestion Box in Clear Acrylic, Lock Optional, square 305 by 305 by 305mm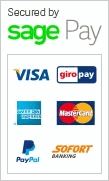 Large Cube Suggestion Box in Clear Acrylic, Lock Optional
Here is one of our clear acrylic ballot or survey boxes which is supplied without a lock.
It has an extra large capacity to collect all types of data from business cards to forms, slips, surveys.
With a size of 305mm high by 305mm wide and deep, with a large slot of 158mm by 8mm.
We have other clear suggestion boxes in a square format, including some with locks and others with a lift off lid for easy access to your data. Some of these collection boxes can be supplied with a stand to use as a free standing unit instead of counter top.
As well as acrylic, look at our metal, wood or cardboard suggestion or ballot boxes, there is one which is perfect for your requirements.