Floor Standing Tablet Holder White Frame
Floor Standing Tablet Holder, white frame, lockable, fixed height, does not tilt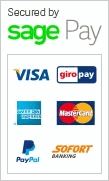 Floor Standing Tablet Holder
This is a Floor Standing Tablet Holder, which has a fixed height i.e. cannot be extended like the iPAD holder. The frame is white only the holder is lockable for extra security.
The height of the unit is 109cm and the base is 36.5cm by 27.5cm, fittings are supplied to secure the base unit to the floor if required. The weight is only 2.5kg so easy to transport from your office to venues.
Cables are hidden within the central post and the holder can display the tablet either in portrait or landscape orientation.
Suitable for tablets which are 220mm by 160mm minimum size and up to 245mm by 180mm by 9mm. We can also supply a matching counter top version if you need this as well.